Regular price
---

  {"id":1553081958475,"title":"Color Pantyliner","handle":"color-pantyliner","description":"\u003cp\u003e\u003cem\u003e\u003cspan style=\"font-weight: 400;\" data-mce-style=\"font-weight: 400;\"\u003eBuy 6 or more\u003cspan\u003e \u003c\/span\u003e\u003ca href=\"https:\/\/gladrags.com\/collections\/bundle\/\" data-mce-fragment=\"1\" data-mce-href=\"https:\/\/gladrags.com\/collections\/bundle\/\"\u003eeligible items\u003c\/a\u003e\u003cspan\u003e \u003c\/span\u003eand save 20% with promo code\u003cspan\u003e \u003c\/span\u003e\u003cstrong\u003eBUNDLE\u003c\/strong\u003e\u003c\/span\u003e\u003c\/em\u003e\u003c\/p\u003e\n\u003cul\u003e\u003c\/ul\u003e\n\u003cul\u003e\n\u003cli style=\"font-weight: 400;\"\u003e\u003cspan style=\"font-weight: 400;\"\u003eGladRags cloth Pantyliners are best for light flow\u003c\/span\u003e\u003c\/li\u003e\n\u003cli style=\"font-weight: 400;\"\u003e\u003cspan style=\"font-weight: 400;\"\u003eAs absorbent as a small disposable liner\u003c\/span\u003e\u003c\/li\u003e\n\u003cli style=\"font-weight: 400;\"\u003e\u003cspan style=\"font-weight: 400;\"\u003eGood reusable option for everyday protection\u003c\/span\u003e\u003c\/li\u003e\n\u003cli style=\"font-weight: 400;\"\u003e\n\u003cspan style=\"font-weight: 400;\"\u003eIdeal menstrual cup o\u003c\/span\u003e\u003cspan style=\"font-weight: 400;\"\u003er tampon backup\u003c\/span\u003e\n\u003c\/li\u003e\n\u003cli style=\"font-weight: 400;\"\u003e\u003cspan style=\"font-weight: 400;\"\u003eMade with 100% cotton fabric\u003c\/span\u003e\u003c\/li\u003e\n\u003cli style=\"font-weight: 400;\"\u003e\u003cspan style=\"font-weight: 400;\"\u003eApprox. 6.75\" long, 2.25\" wide (when wings are snapped)\u003c\/span\u003e\u003c\/li\u003e\n\u003c\/ul\u003e\n\u003cp\u003e\u003cspan style=\"font-weight: 400;\"\u003eTry the \u003c\/span\u003e\u003ca href=\"https:\/\/gladrags.com\/collections\/pantyliners\/products\/color-pantyliner-plus\" title=\"GladRags Color Pantyliner Plus\" target=\"_blank\"\u003ePantyliner Plus\u003c\/a\u003e\u003cspan style=\"font-weight: 400;\"\u003e if you want more coverage! It has additional length and wider wings. If you wear thongs, try the \u003c\/span\u003e\u003ca href=\"https:\/\/gladrags.com\/collections\/pantyliners\/products\/color-thong-pantyliner\" title=\"GladRags Color Thong Pantyliner\" target=\"_blank\"\u003eThong Pantyliner\u003c\/a\u003e\u003cspan style=\"font-weight: 400;\"\u003e!\u003c\/span\u003e\u003cbr\u003e\u003c\/p\u003e\n\u003cp\u003e\u003cimg alt=\"\" src=\"https:\/\/cdn.shopify.com\/s\/files\/1\/0024\/6408\/8139\/files\/clp_480x480.gif?v=1607623593\"\u003e\u003c\/p\u003e","published_at":"2019-04-10T14:15:40-07:00","created_at":"2019-04-04T19:14:17-07:00","vendor":"GladRags","type":"Cloth Pads","tags":["discountable"],"price":1249,"price_min":1249,"price_max":1249,"available":true,"price_varies":false,"compare_at_price":null,"compare_at_price_min":0,"compare_at_price_max":0,"compare_at_price_varies":false,"variants":[{"id":33052375318603,"title":"Rainbow Connection","option1":"Rainbow Connection","option2":null,"option3":null,"sku":"W:CLP1W","requires_shipping":true,"taxable":false,"featured_image":{"id":29814342942795,"product_id":1553081958475,"position":2,"created_at":"2023-07-03T08:21:10-07:00","updated_at":"2023-10-12T09:43:27-07:00","alt":null,"width":600,"height":600,"src":"\/\/gladrags.com\/cdn\/shop\/files\/CLP1-RainbowConnection.jpg?v=1697129007","variant_ids":[33052375318603]},"available":true,"name":"Color Pantyliner - Rainbow Connection","public_title":"Rainbow Connection","options":["Rainbow Connection"],"price":1249,"weight":14,"compare_at_price":null,"inventory_management":null,"barcode":"","featured_media":{"alt":null,"id":22100774649931,"position":2,"preview_image":{"aspect_ratio":1.0,"height":600,"width":600,"src":"\/\/gladrags.com\/cdn\/shop\/files\/CLP1-RainbowConnection.jpg?v=1697129007"}},"requires_selling_plan":false,"selling_plan_allocations":[]},{"id":39521879687243,"title":"Wildflower","option1":"Wildflower","option2":null,"option3":null,"sku":"W:CLP1W","requires_shipping":true,"taxable":false,"featured_image":{"id":29940563607627,"product_id":1553081958475,"position":3,"created_at":"2023-10-11T12:05:29-07:00","updated_at":"2023-10-12T09:43:27-07:00","alt":null,"width":540,"height":540,"src":"\/\/gladrags.com\/cdn\/shop\/files\/CLP1-Wildflower_540x540_c8d21065-22b8-42f0-8a17-c8b9eef84f0f.webp?v=1697129007","variant_ids":[39521879687243]},"available":true,"name":"Color Pantyliner - Wildflower","public_title":"Wildflower","options":["Wildflower"],"price":1249,"weight":14,"compare_at_price":null,"inventory_management":null,"barcode":"","featured_media":{"alt":null,"id":22229873098827,"position":3,"preview_image":{"aspect_ratio":1.0,"height":540,"width":540,"src":"\/\/gladrags.com\/cdn\/shop\/files\/CLP1-Wildflower_540x540_c8d21065-22b8-42f0-8a17-c8b9eef84f0f.webp?v=1697129007"}},"requires_selling_plan":false,"selling_plan_allocations":[]},{"id":39640622104651,"title":"Pedal Power","option1":"Pedal Power","option2":null,"option3":null,"sku":"W:CLP1W","requires_shipping":true,"taxable":false,"featured_image":{"id":28708871897163,"product_id":1553081958475,"position":4,"created_at":"2022-01-14T12:23:23-08:00","updated_at":"2023-10-12T09:43:27-07:00","alt":null,"width":600,"height":600,"src":"\/\/gladrags.com\/cdn\/shop\/products\/CLP1-Pedal_Power.jpg?v=1697129007","variant_ids":[39640622104651]},"available":true,"name":"Color Pantyliner - Pedal Power","public_title":"Pedal Power","options":["Pedal Power"],"price":1249,"weight":14,"compare_at_price":null,"inventory_management":null,"barcode":"","featured_media":{"alt":null,"id":20979718717515,"position":4,"preview_image":{"aspect_ratio":1.0,"height":600,"width":600,"src":"\/\/gladrags.com\/cdn\/shop\/products\/CLP1-Pedal_Power.jpg?v=1697129007"}},"requires_selling_plan":false,"selling_plan_allocations":[]},{"id":40032658522187,"title":"Strawberry Plaid","option1":"Strawberry Plaid","option2":null,"option3":null,"sku":"W:CLP1W","requires_shipping":true,"taxable":false,"featured_image":{"id":29814516318283,"product_id":1553081958475,"position":5,"created_at":"2023-07-03T12:02:27-07:00","updated_at":"2023-10-12T09:43:27-07:00","alt":null,"width":1080,"height":1080,"src":"\/\/gladrags.com\/cdn\/shop\/products\/CLP1_STRAWPLAID.png?v=1697129007","variant_ids":[40032658522187]},"available":true,"name":"Color Pantyliner - Strawberry Plaid","public_title":"Strawberry Plaid","options":["Strawberry Plaid"],"price":1249,"weight":14,"compare_at_price":null,"inventory_management":null,"barcode":"","featured_media":{"alt":null,"id":22100949041227,"position":5,"preview_image":{"aspect_ratio":1.0,"height":1080,"width":1080,"src":"\/\/gladrags.com\/cdn\/shop\/products\/CLP1_STRAWPLAID.png?v=1697129007"}},"requires_selling_plan":false,"selling_plan_allocations":[]},{"id":40058768326731,"title":"Periwinkle Plaid","option1":"Periwinkle Plaid","option2":null,"option3":null,"sku":"W:CLP1W","requires_shipping":true,"taxable":false,"featured_image":{"id":29878057238603,"product_id":1553081958475,"position":6,"created_at":"2023-08-29T13:00:33-07:00","updated_at":"2023-10-12T09:43:27-07:00","alt":null,"width":1080,"height":1080,"src":"\/\/gladrags.com\/cdn\/shop\/files\/4_883bea08-27b4-408e-ae20-0f7b22d4156b.png?v=1697129007","variant_ids":[40058768326731]},"available":true,"name":"Color Pantyliner - Periwinkle Plaid","public_title":"Periwinkle Plaid","options":["Periwinkle Plaid"],"price":1249,"weight":14,"compare_at_price":null,"inventory_management":null,"barcode":"","featured_media":{"alt":null,"id":22165591785547,"position":6,"preview_image":{"aspect_ratio":1.0,"height":1080,"width":1080,"src":"\/\/gladrags.com\/cdn\/shop\/files\/4_883bea08-27b4-408e-ae20-0f7b22d4156b.png?v=1697129007"}},"requires_selling_plan":false,"selling_plan_allocations":[]},{"id":40089653772363,"title":"Blueberry Plaid","option1":"Blueberry Plaid","option2":null,"option3":null,"sku":"W:CLP1W","requires_shipping":true,"taxable":false,"featured_image":{"id":29944536236107,"product_id":1553081958475,"position":7,"created_at":"2023-10-13T10:38:12-07:00","updated_at":"2023-10-13T10:39:35-07:00","alt":null,"width":1080,"height":1080,"src":"\/\/gladrags.com\/cdn\/shop\/files\/7_9f2cb224-9d45-4e67-9d89-553f0be21c28.png?v=1697218775","variant_ids":[40089653772363]},"available":true,"name":"Color Pantyliner - Blueberry Plaid","public_title":"Blueberry Plaid","options":["Blueberry Plaid"],"price":1249,"weight":14,"compare_at_price":null,"inventory_management":null,"barcode":"","featured_media":{"alt":null,"id":22233910378571,"position":7,"preview_image":{"aspect_ratio":1.0,"height":1080,"width":1080,"src":"\/\/gladrags.com\/cdn\/shop\/files\/7_9f2cb224-9d45-4e67-9d89-553f0be21c28.png?v=1697218775"}},"requires_selling_plan":false,"selling_plan_allocations":[]},{"id":40089654198347,"title":"Beach Blooms","option1":"Beach Blooms","option2":null,"option3":null,"sku":"W:CLP1W","requires_shipping":true,"taxable":false,"featured_image":{"id":29944538529867,"product_id":1553081958475,"position":8,"created_at":"2023-10-13T10:38:45-07:00","updated_at":"2023-10-13T10:39:35-07:00","alt":null,"width":1080,"height":1080,"src":"\/\/gladrags.com\/cdn\/shop\/files\/1_ed038aab-c17a-4385-950b-14641d40ce87.png?v=1697218775","variant_ids":[40089654198347]},"available":true,"name":"Color Pantyliner - Beach Blooms","public_title":"Beach Blooms","options":["Beach Blooms"],"price":1249,"weight":14,"compare_at_price":null,"inventory_management":null,"barcode":"","featured_media":{"alt":null,"id":22233912672331,"position":8,"preview_image":{"aspect_ratio":1.0,"height":1080,"width":1080,"src":"\/\/gladrags.com\/cdn\/shop\/files\/1_ed038aab-c17a-4385-950b-14641d40ce87.png?v=1697218775"}},"requires_selling_plan":false,"selling_plan_allocations":[]},{"id":40032659013707,"title":"Sunflower","option1":"Sunflower","option2":null,"option3":null,"sku":"W:CLP1W","requires_shipping":true,"taxable":false,"featured_image":{"id":29814516449355,"product_id":1553081958475,"position":9,"created_at":"2023-07-03T12:03:17-07:00","updated_at":"2023-10-13T10:39:35-07:00","alt":null,"width":1080,"height":1080,"src":"\/\/gladrags.com\/cdn\/shop\/products\/CLP1_SUNFLOWER.png?v=1697218775","variant_ids":[40032659013707]},"available":true,"name":"Color Pantyliner - Sunflower","public_title":"Sunflower","options":["Sunflower"],"price":1249,"weight":14,"compare_at_price":null,"inventory_management":null,"barcode":"","featured_media":{"alt":null,"id":22100949172299,"position":9,"preview_image":{"aspect_ratio":1.0,"height":1080,"width":1080,"src":"\/\/gladrags.com\/cdn\/shop\/products\/CLP1_SUNFLOWER.png?v=1697218775"}},"requires_selling_plan":false,"selling_plan_allocations":[]},{"id":40058770063435,"title":"Blossom","option1":"Blossom","option2":null,"option3":null,"sku":"W:CLP1W","requires_shipping":true,"taxable":false,"featured_image":{"id":29814516580427,"product_id":1553081958475,"position":10,"created_at":"2023-07-03T12:03:40-07:00","updated_at":"2023-10-13T10:39:35-07:00","alt":null,"width":1080,"height":1080,"src":"\/\/gladrags.com\/cdn\/shop\/products\/CLP1_BLOSSOM.png?v=1697218775","variant_ids":[40058770063435]},"available":true,"name":"Color Pantyliner - Blossom","public_title":"Blossom","options":["Blossom"],"price":1249,"weight":14,"compare_at_price":null,"inventory_management":null,"barcode":"","featured_media":{"alt":null,"id":22100949303371,"position":10,"preview_image":{"aspect_ratio":1.0,"height":1080,"width":1080,"src":"\/\/gladrags.com\/cdn\/shop\/products\/CLP1_BLOSSOM.png?v=1697218775"}},"requires_selling_plan":false,"selling_plan_allocations":[]},{"id":40032659144779,"title":"Daisy Chain","option1":"Daisy Chain","option2":null,"option3":null,"sku":"W:CLP1W","requires_shipping":true,"taxable":false,"featured_image":{"id":29879297704011,"product_id":1553081958475,"position":11,"created_at":"2023-08-30T11:53:38-07:00","updated_at":"2023-10-13T10:39:35-07:00","alt":null,"width":1080,"height":1080,"src":"\/\/gladrags.com\/cdn\/shop\/files\/5_0fdefe99-6ffd-4a27-bae3-1346b28b8cff.png?v=1697218775","variant_ids":[40032659144779]},"available":true,"name":"Color Pantyliner - Daisy Chain","public_title":"Daisy Chain","options":["Daisy Chain"],"price":1249,"weight":14,"compare_at_price":null,"inventory_management":null,"barcode":"","featured_media":{"alt":null,"id":22166846144587,"position":11,"preview_image":{"aspect_ratio":1.0,"height":1080,"width":1080,"src":"\/\/gladrags.com\/cdn\/shop\/files\/5_0fdefe99-6ffd-4a27-bae3-1346b28b8cff.png?v=1697218775"}},"requires_selling_plan":false,"selling_plan_allocations":[]},{"id":40032659243083,"title":"Ochre","option1":"Ochre","option2":null,"option3":null,"sku":"W:CLP1W","requires_shipping":true,"taxable":false,"featured_image":{"id":29814516940875,"product_id":1553081958475,"position":13,"created_at":"2023-07-03T12:04:21-07:00","updated_at":"2023-10-13T10:39:35-07:00","alt":null,"width":1080,"height":1080,"src":"\/\/gladrags.com\/cdn\/shop\/products\/CLP1_OCHRE.png?v=1697218775","variant_ids":[40032659243083]},"available":true,"name":"Color Pantyliner - Ochre","public_title":"Ochre","options":["Ochre"],"price":1249,"weight":14,"compare_at_price":null,"inventory_management":null,"barcode":"","featured_media":{"alt":null,"id":22100949663819,"position":13,"preview_image":{"aspect_ratio":1.0,"height":1080,"width":1080,"src":"\/\/gladrags.com\/cdn\/shop\/products\/CLP1_OCHRE.png?v=1697218775"}},"requires_selling_plan":false,"selling_plan_allocations":[]},{"id":40089653870667,"title":"Ocean","option1":"Ocean","option2":null,"option3":null,"sku":"W:CLP1W","requires_shipping":true,"taxable":false,"featured_image":{"id":29944539545675,"product_id":1553081958475,"position":12,"created_at":"2023-10-13T10:39:07-07:00","updated_at":"2023-10-13T10:39:35-07:00","alt":null,"width":1080,"height":1080,"src":"\/\/gladrags.com\/cdn\/shop\/files\/13_032bae58-632b-4dba-8937-f0ae12155980.png?v=1697218775","variant_ids":[40089653870667]},"available":true,"name":"Color Pantyliner - Ocean","public_title":"Ocean","options":["Ocean"],"price":1249,"weight":14,"compare_at_price":null,"inventory_management":null,"barcode":"","featured_media":{"alt":null,"id":22233913688139,"position":12,"preview_image":{"aspect_ratio":1.0,"height":1080,"width":1080,"src":"\/\/gladrags.com\/cdn\/shop\/files\/13_032bae58-632b-4dba-8937-f0ae12155980.png?v=1697218775"}},"requires_selling_plan":false,"selling_plan_allocations":[]},{"id":32929192804427,"title":"Black","option1":"Black","option2":null,"option3":null,"sku":"W:CLP1W","requires_shipping":true,"taxable":false,"featured_image":{"id":16077996163147,"product_id":1553081958475,"position":14,"created_at":"2020-11-02T11:55:10-08:00","updated_at":"2023-10-13T10:39:35-07:00","alt":null,"width":540,"height":540,"src":"\/\/gladrags.com\/cdn\/shop\/products\/CLP1-Black_1.jpg?v=1697218775","variant_ids":[32929192804427]},"available":true,"name":"Color Pantyliner - Black","public_title":"Black","options":["Black"],"price":1249,"weight":14,"compare_at_price":null,"inventory_management":null,"barcode":"","featured_media":{"alt":null,"id":8233549398091,"position":14,"preview_image":{"aspect_ratio":1.0,"height":540,"width":540,"src":"\/\/gladrags.com\/cdn\/shop\/products\/CLP1-Black_1.jpg?v=1697218775"}},"requires_selling_plan":false,"selling_plan_allocations":[]},{"id":14111221121099,"title":"Surprise me!","option1":"Surprise me!","option2":null,"option3":null,"sku":"W:CLP1W","requires_shipping":true,"taxable":false,"featured_image":{"id":28345363955787,"product_id":1553081958475,"position":15,"created_at":"2021-08-26T13:52:56-07:00","updated_at":"2023-10-13T10:39:35-07:00","alt":null,"width":600,"height":600,"src":"\/\/gladrags.com\/cdn\/shop\/products\/CLP-surprise.jpg?v=1697218775","variant_ids":[14111221121099]},"available":true,"name":"Color Pantyliner - Surprise me!","public_title":"Surprise me!","options":["Surprise me!"],"price":1249,"weight":14,"compare_at_price":null,"inventory_management":null,"barcode":null,"featured_media":{"alt":null,"id":20610346057803,"position":15,"preview_image":{"aspect_ratio":1.0,"height":600,"width":600,"src":"\/\/gladrags.com\/cdn\/shop\/products\/CLP-surprise.jpg?v=1697218775"}},"requires_selling_plan":false,"selling_plan_allocations":[]}],"images":["\/\/gladrags.com\/cdn\/shop\/files\/1_260ac24f-311d-47c2-a5e2-db88e6ac9ba6.png?v=1697129007","\/\/gladrags.com\/cdn\/shop\/files\/CLP1-RainbowConnection.jpg?v=1697129007","\/\/gladrags.com\/cdn\/shop\/files\/CLP1-Wildflower_540x540_c8d21065-22b8-42f0-8a17-c8b9eef84f0f.webp?v=1697129007","\/\/gladrags.com\/cdn\/shop\/products\/CLP1-Pedal_Power.jpg?v=1697129007","\/\/gladrags.com\/cdn\/shop\/products\/CLP1_STRAWPLAID.png?v=1697129007","\/\/gladrags.com\/cdn\/shop\/files\/4_883bea08-27b4-408e-ae20-0f7b22d4156b.png?v=1697129007","\/\/gladrags.com\/cdn\/shop\/files\/7_9f2cb224-9d45-4e67-9d89-553f0be21c28.png?v=1697218775","\/\/gladrags.com\/cdn\/shop\/files\/1_ed038aab-c17a-4385-950b-14641d40ce87.png?v=1697218775","\/\/gladrags.com\/cdn\/shop\/products\/CLP1_SUNFLOWER.png?v=1697218775","\/\/gladrags.com\/cdn\/shop\/products\/CLP1_BLOSSOM.png?v=1697218775","\/\/gladrags.com\/cdn\/shop\/files\/5_0fdefe99-6ffd-4a27-bae3-1346b28b8cff.png?v=1697218775","\/\/gladrags.com\/cdn\/shop\/files\/13_032bae58-632b-4dba-8937-f0ae12155980.png?v=1697218775","\/\/gladrags.com\/cdn\/shop\/products\/CLP1_OCHRE.png?v=1697218775","\/\/gladrags.com\/cdn\/shop\/products\/CLP1-Black_1.jpg?v=1697218775","\/\/gladrags.com\/cdn\/shop\/products\/CLP-surprise.jpg?v=1697218775"],"featured_image":"\/\/gladrags.com\/cdn\/shop\/files\/1_260ac24f-311d-47c2-a5e2-db88e6ac9ba6.png?v=1697129007","options":["Title"],"media":[{"alt":null,"id":22231602364491,"position":1,"preview_image":{"aspect_ratio":1.0,"height":1080,"width":1080,"src":"\/\/gladrags.com\/cdn\/shop\/files\/1_260ac24f-311d-47c2-a5e2-db88e6ac9ba6.png?v=1697129007"},"aspect_ratio":1.0,"height":1080,"media_type":"image","src":"\/\/gladrags.com\/cdn\/shop\/files\/1_260ac24f-311d-47c2-a5e2-db88e6ac9ba6.png?v=1697129007","width":1080},{"alt":null,"id":22100774649931,"position":2,"preview_image":{"aspect_ratio":1.0,"height":600,"width":600,"src":"\/\/gladrags.com\/cdn\/shop\/files\/CLP1-RainbowConnection.jpg?v=1697129007"},"aspect_ratio":1.0,"height":600,"media_type":"image","src":"\/\/gladrags.com\/cdn\/shop\/files\/CLP1-RainbowConnection.jpg?v=1697129007","width":600},{"alt":null,"id":22229873098827,"position":3,"preview_image":{"aspect_ratio":1.0,"height":540,"width":540,"src":"\/\/gladrags.com\/cdn\/shop\/files\/CLP1-Wildflower_540x540_c8d21065-22b8-42f0-8a17-c8b9eef84f0f.webp?v=1697129007"},"aspect_ratio":1.0,"height":540,"media_type":"image","src":"\/\/gladrags.com\/cdn\/shop\/files\/CLP1-Wildflower_540x540_c8d21065-22b8-42f0-8a17-c8b9eef84f0f.webp?v=1697129007","width":540},{"alt":null,"id":20979718717515,"position":4,"preview_image":{"aspect_ratio":1.0,"height":600,"width":600,"src":"\/\/gladrags.com\/cdn\/shop\/products\/CLP1-Pedal_Power.jpg?v=1697129007"},"aspect_ratio":1.0,"height":600,"media_type":"image","src":"\/\/gladrags.com\/cdn\/shop\/products\/CLP1-Pedal_Power.jpg?v=1697129007","width":600},{"alt":null,"id":22100949041227,"position":5,"preview_image":{"aspect_ratio":1.0,"height":1080,"width":1080,"src":"\/\/gladrags.com\/cdn\/shop\/products\/CLP1_STRAWPLAID.png?v=1697129007"},"aspect_ratio":1.0,"height":1080,"media_type":"image","src":"\/\/gladrags.com\/cdn\/shop\/products\/CLP1_STRAWPLAID.png?v=1697129007","width":1080},{"alt":null,"id":22165591785547,"position":6,"preview_image":{"aspect_ratio":1.0,"height":1080,"width":1080,"src":"\/\/gladrags.com\/cdn\/shop\/files\/4_883bea08-27b4-408e-ae20-0f7b22d4156b.png?v=1697129007"},"aspect_ratio":1.0,"height":1080,"media_type":"image","src":"\/\/gladrags.com\/cdn\/shop\/files\/4_883bea08-27b4-408e-ae20-0f7b22d4156b.png?v=1697129007","width":1080},{"alt":null,"id":22233910378571,"position":7,"preview_image":{"aspect_ratio":1.0,"height":1080,"width":1080,"src":"\/\/gladrags.com\/cdn\/shop\/files\/7_9f2cb224-9d45-4e67-9d89-553f0be21c28.png?v=1697218775"},"aspect_ratio":1.0,"height":1080,"media_type":"image","src":"\/\/gladrags.com\/cdn\/shop\/files\/7_9f2cb224-9d45-4e67-9d89-553f0be21c28.png?v=1697218775","width":1080},{"alt":null,"id":22233912672331,"position":8,"preview_image":{"aspect_ratio":1.0,"height":1080,"width":1080,"src":"\/\/gladrags.com\/cdn\/shop\/files\/1_ed038aab-c17a-4385-950b-14641d40ce87.png?v=1697218775"},"aspect_ratio":1.0,"height":1080,"media_type":"image","src":"\/\/gladrags.com\/cdn\/shop\/files\/1_ed038aab-c17a-4385-950b-14641d40ce87.png?v=1697218775","width":1080},{"alt":null,"id":22100949172299,"position":9,"preview_image":{"aspect_ratio":1.0,"height":1080,"width":1080,"src":"\/\/gladrags.com\/cdn\/shop\/products\/CLP1_SUNFLOWER.png?v=1697218775"},"aspect_ratio":1.0,"height":1080,"media_type":"image","src":"\/\/gladrags.com\/cdn\/shop\/products\/CLP1_SUNFLOWER.png?v=1697218775","width":1080},{"alt":null,"id":22100949303371,"position":10,"preview_image":{"aspect_ratio":1.0,"height":1080,"width":1080,"src":"\/\/gladrags.com\/cdn\/shop\/products\/CLP1_BLOSSOM.png?v=1697218775"},"aspect_ratio":1.0,"height":1080,"media_type":"image","src":"\/\/gladrags.com\/cdn\/shop\/products\/CLP1_BLOSSOM.png?v=1697218775","width":1080},{"alt":null,"id":22166846144587,"position":11,"preview_image":{"aspect_ratio":1.0,"height":1080,"width":1080,"src":"\/\/gladrags.com\/cdn\/shop\/files\/5_0fdefe99-6ffd-4a27-bae3-1346b28b8cff.png?v=1697218775"},"aspect_ratio":1.0,"height":1080,"media_type":"image","src":"\/\/gladrags.com\/cdn\/shop\/files\/5_0fdefe99-6ffd-4a27-bae3-1346b28b8cff.png?v=1697218775","width":1080},{"alt":null,"id":22233913688139,"position":12,"preview_image":{"aspect_ratio":1.0,"height":1080,"width":1080,"src":"\/\/gladrags.com\/cdn\/shop\/files\/13_032bae58-632b-4dba-8937-f0ae12155980.png?v=1697218775"},"aspect_ratio":1.0,"height":1080,"media_type":"image","src":"\/\/gladrags.com\/cdn\/shop\/files\/13_032bae58-632b-4dba-8937-f0ae12155980.png?v=1697218775","width":1080},{"alt":null,"id":22100949663819,"position":13,"preview_image":{"aspect_ratio":1.0,"height":1080,"width":1080,"src":"\/\/gladrags.com\/cdn\/shop\/products\/CLP1_OCHRE.png?v=1697218775"},"aspect_ratio":1.0,"height":1080,"media_type":"image","src":"\/\/gladrags.com\/cdn\/shop\/products\/CLP1_OCHRE.png?v=1697218775","width":1080},{"alt":null,"id":8233549398091,"position":14,"preview_image":{"aspect_ratio":1.0,"height":540,"width":540,"src":"\/\/gladrags.com\/cdn\/shop\/products\/CLP1-Black_1.jpg?v=1697218775"},"aspect_ratio":1.0,"height":540,"media_type":"image","src":"\/\/gladrags.com\/cdn\/shop\/products\/CLP1-Black_1.jpg?v=1697218775","width":540},{"alt":null,"id":20610346057803,"position":15,"preview_image":{"aspect_ratio":1.0,"height":600,"width":600,"src":"\/\/gladrags.com\/cdn\/shop\/products\/CLP-surprise.jpg?v=1697218775"},"aspect_ratio":1.0,"height":600,"media_type":"image","src":"\/\/gladrags.com\/cdn\/shop\/products\/CLP-surprise.jpg?v=1697218775","width":600}],"requires_selling_plan":false,"selling_plan_groups":[],"content":"\u003cp\u003e\u003cem\u003e\u003cspan style=\"font-weight: 400;\" data-mce-style=\"font-weight: 400;\"\u003eBuy 6 or more\u003cspan\u003e \u003c\/span\u003e\u003ca href=\"https:\/\/gladrags.com\/collections\/bundle\/\" data-mce-fragment=\"1\" data-mce-href=\"https:\/\/gladrags.com\/collections\/bundle\/\"\u003eeligible items\u003c\/a\u003e\u003cspan\u003e \u003c\/span\u003eand save 20% with promo code\u003cspan\u003e \u003c\/span\u003e\u003cstrong\u003eBUNDLE\u003c\/strong\u003e\u003c\/span\u003e\u003c\/em\u003e\u003c\/p\u003e\n\u003cul\u003e\u003c\/ul\u003e\n\u003cul\u003e\n\u003cli style=\"font-weight: 400;\"\u003e\u003cspan style=\"font-weight: 400;\"\u003eGladRags cloth Pantyliners are best for light flow\u003c\/span\u003e\u003c\/li\u003e\n\u003cli style=\"font-weight: 400;\"\u003e\u003cspan style=\"font-weight: 400;\"\u003eAs absorbent as a small disposable liner\u003c\/span\u003e\u003c\/li\u003e\n\u003cli style=\"font-weight: 400;\"\u003e\u003cspan style=\"font-weight: 400;\"\u003eGood reusable option for everyday protection\u003c\/span\u003e\u003c\/li\u003e\n\u003cli style=\"font-weight: 400;\"\u003e\n\u003cspan style=\"font-weight: 400;\"\u003eIdeal menstrual cup o\u003c\/span\u003e\u003cspan style=\"font-weight: 400;\"\u003er tampon backup\u003c\/span\u003e\n\u003c\/li\u003e\n\u003cli style=\"font-weight: 400;\"\u003e\u003cspan style=\"font-weight: 400;\"\u003eMade with 100% cotton fabric\u003c\/span\u003e\u003c\/li\u003e\n\u003cli style=\"font-weight: 400;\"\u003e\u003cspan style=\"font-weight: 400;\"\u003eApprox. 6.75\" long, 2.25\" wide (when wings are snapped)\u003c\/span\u003e\u003c\/li\u003e\n\u003c\/ul\u003e\n\u003cp\u003e\u003cspan style=\"font-weight: 400;\"\u003eTry the \u003c\/span\u003e\u003ca href=\"https:\/\/gladrags.com\/collections\/pantyliners\/products\/color-pantyliner-plus\" title=\"GladRags Color Pantyliner Plus\" target=\"_blank\"\u003ePantyliner Plus\u003c\/a\u003e\u003cspan style=\"font-weight: 400;\"\u003e if you want more coverage! It has additional length and wider wings. If you wear thongs, try the \u003c\/span\u003e\u003ca href=\"https:\/\/gladrags.com\/collections\/pantyliners\/products\/color-thong-pantyliner\" title=\"GladRags Color Thong Pantyliner\" target=\"_blank\"\u003eThong Pantyliner\u003c\/a\u003e\u003cspan style=\"font-weight: 400;\"\u003e!\u003c\/span\u003e\u003cbr\u003e\u003c\/p\u003e\n\u003cp\u003e\u003cimg alt=\"\" src=\"https:\/\/cdn.shopify.com\/s\/files\/1\/0024\/6408\/8139\/files\/clp_480x480.gif?v=1607623593\"\u003e\u003c\/p\u003e"}

Buy 6 or more eligible items and save 20% with promo code BUNDLE
GladRags cloth Pantyliners are best for light flow

As absorbent as a small disposable liner

Good reusable option for everyday protection

Ideal menstrual cup o

r tampon backup

Made with 100% cotton fabric

Approx. 6.75" long, 2.25" wide (when wings are snapped)
Try the Pantyliner Plus if you want more coverage! It has additional length and wider wings. If you wear thongs, try the Thong Pantyliner!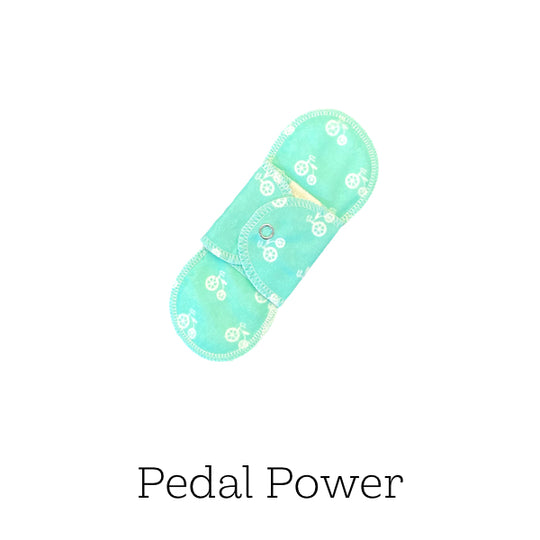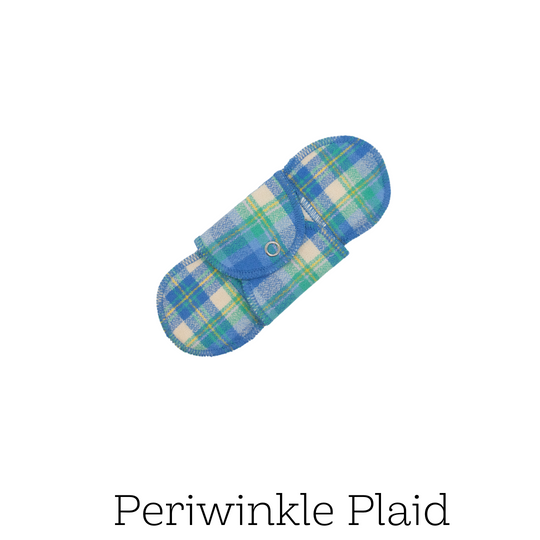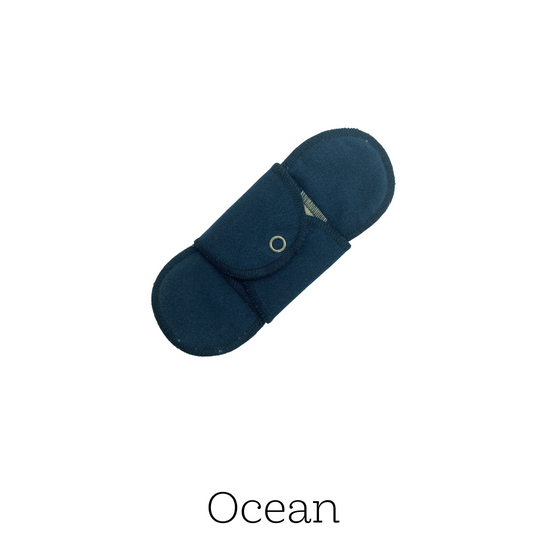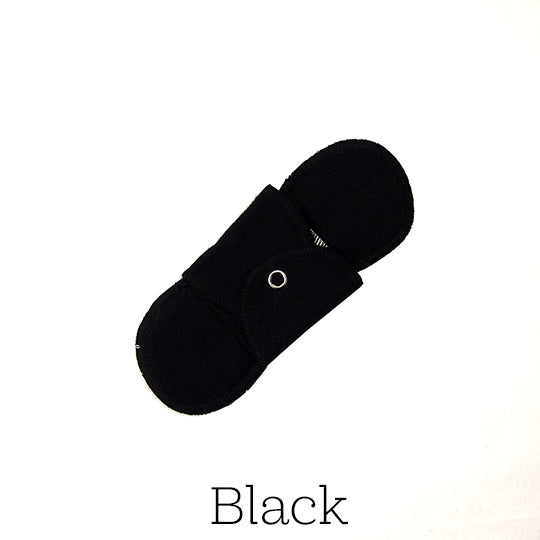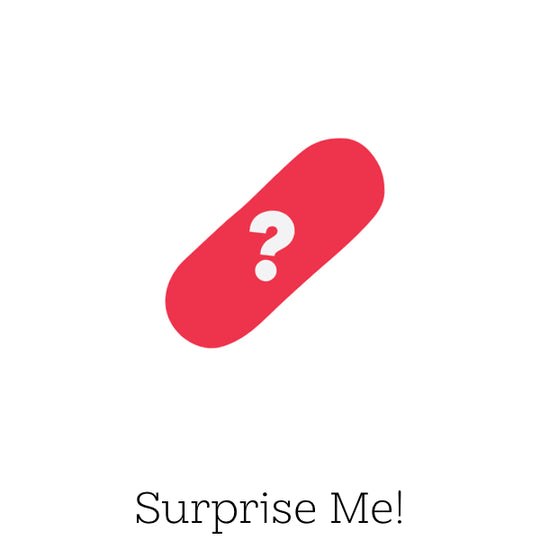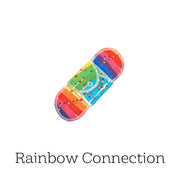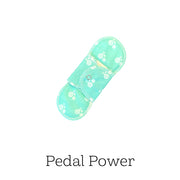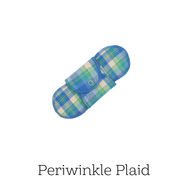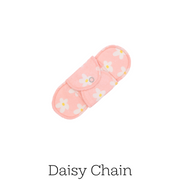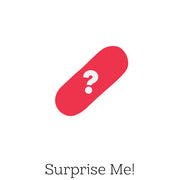 Caring for your cloth pads is simple. Follow our easy step-by-step instructions to ensure your GladRags will stay in great condition for years to come.
Haga clic aquí para obtener información en español.
Cloth Pad Cleaning & Care
| | |
| --- | --- |
| | After use, separate the inserts from the holder. Pantyliners do not have inserts. |
| | Soak in cold water, if desired, to help prevent staining. Use the presoak function on your washing machine, or soak in a covered rust-proof container. Change soaking water daily. |
| | Machine wash cold using a natural detergent and tumble dry low or line dry. Do not use bleach or fabric softener. You may hand wash pads if desired. |
| | Remove pads from dryer promptly and store flat to eliminate wrinkling; use cool iron if desired. Store your pads in a clean, dry place until next use. |
Avoid using detergents with fabric softeners or whiteners/brighteners as these can inhibit the absorbency of your cloth pads. Try these plastic-free, non-toxic laundry detergent sheets from our friends at Zero Waste Cartel! Be aware that soaking your cloth pads in water with additives such as hydrogen peroxide can degrade the fabric and lead to holes. For this reason, we recommend utilizing stain removers as spot treatments and do not advise soaking cloth pads in water treated with peroxide-based stain removers.
We do not recommend the use of castile soap, facial soap, or other soaps not intended for textile laundering. Excess detergent may lead to build up, which can limit the absorbency of your cloth pads. While we have many customers that use homemade detergents with great success, cloth pads laundered with homemade detergent are not covered under our warranty. Full warranty information is available here.
A note about staining: Soaking your GladRags in cold water or pre-treating with an enzymatic cleanser immediately after using are two simple ways to prevent staining. However, light staining does not indicate that your laundered cloth pads are not clean or sanitary!
To clean your GladRags Carry Bag, simply wipe the bag with a damp cloth or machine wash cold, then air dry or tumble dry low.
When choosing your GladRags, consider both the absorbency level and how much coverage you need. Find detailed instructions on choosing the right pads for you here.
| | | | | | |
| --- | --- | --- | --- | --- | --- |
| Pad Style | Length | Width when snapped | Insert Length | Pad Shape | Pad Absorbency |
| Pantyliner | 6.75" | 2.25" | no insert | | |
| Pantyliner Plus | 8.25" | 2.75" | no insert | | |
| Thong Pantyliner | 8" | 2.5" in middle, 1" at thinnest | no insert | | |
| Day Pad | 9" | 2.75" | 7.5" | | |
| Day Pad Plus | 11" | 3" | 9.25" | | |
| Night Pad | 14" | 3" in middle, 5" at widest | 7.5" | | |
| Night Pad Plus | 14" | 3" in middle, 5" at widest | 12" | | |
Please note: all of our pads are proudly sewn by hand. As such, some variation will naturally occur. The sizes above are approximate. Please be aware that GladRags are not pre-shrunk and some shrinkage may occur after washing.